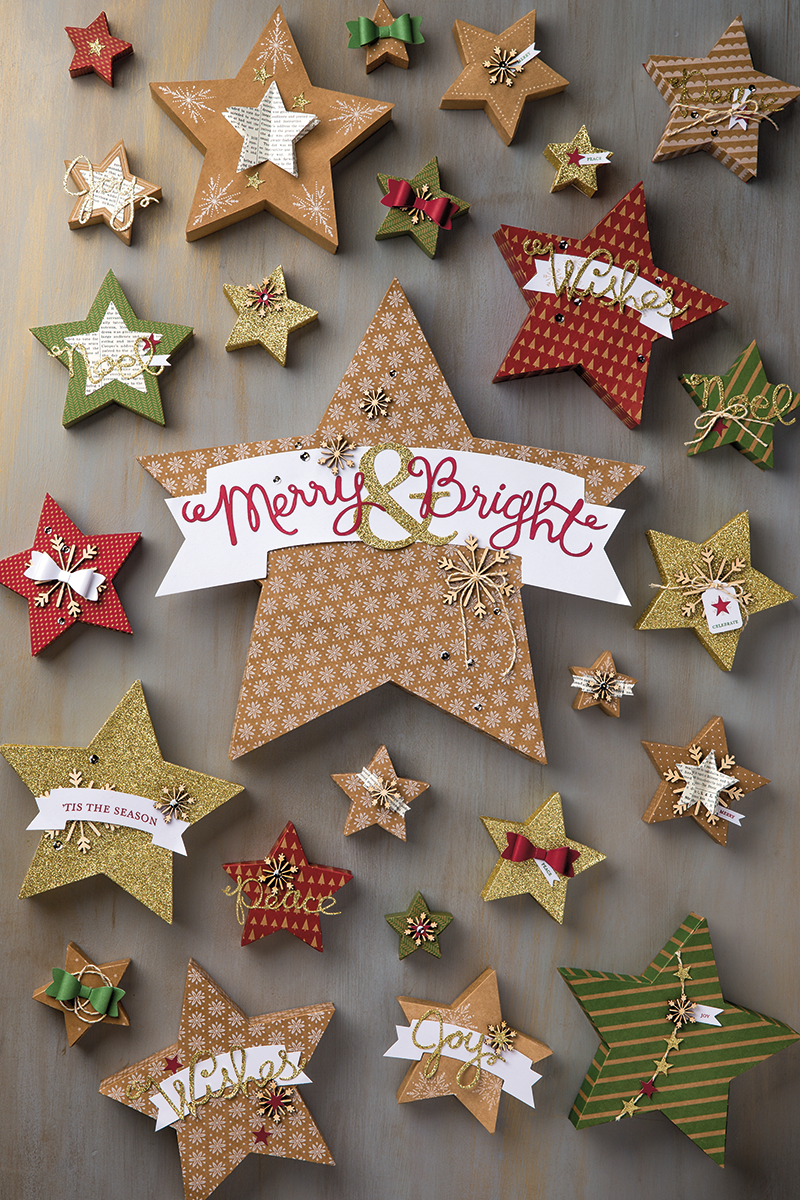 Click the picture to go to a you tube video.



Make your own 3D stars this season in a variety of sizes and patterns. Use them for ornaments, home décor, place cards, and more. The largest star can take the place of honor on your front door or on your mantel.




You get enough to create a 15" | 38 cm star and 25 smaller stars, 5 each of 5 sizes:

• Printed, die-cut star pieces

• Printed, self-adhesive die-cut side pieces

• Wooden snowflakes

• 7 sheets die-cut tags, banners, greetings, and accents




Many Merry Stars Simply Created Kit




We recommend the following to ensure your stars adhere together as they should:
• Use additional adhesive—especially if you live in a region with high humidity.
• Use a Bone Folder to make sharper folds and reduce stress on adhered joints.
• Make sure your hands are clean of anything that might reduce adhesion (lotion, etc.) and avoid touching the areas with adhesive.
• Take extra care to press adhered seams together firmly.